back to listing
Great Outdoors Gift Guide: The Skier
Thursday 24th November, 2022
By mrmattmcc
Christmas is the perfect time to purchase gifts for your skier! The stoke is high, they are more than likely planning their next trip to the slopes and are no doubt very excited! Some skiers are very difficult to buy gifts for at Christmas time though, so here are some ideas! 
Custom Ski Boots
At Great Outdoors one of the services we provide is a tailored ski boot fitting service. It is vital to have a good fit for your ski boots, however knowing what is a good fit is more complicated with ski boots than with other outdoor footwear. Our footwear experts have been trained to be able to provide the perfect-fitting boots for you or your loved one! Why not send them into us for a full tailored ski boot fit experience ahead of their next trip.
Custom insoles
High arches, low arches plantar fasciitis, and knee pain. These are all common issues that our footwear experts deal with on a daily basis in the store. At Great Outdoors our footwear experts are trained to find ways to help you resolve these issues! Insoles that are selected specifically for you based on a protocol of digital and analog measurements we take will ensure the likelihood of these issues affecting time on the slopes will be greatly reduced! Your own insoles are a great thing to have if you are renting boots on your holiday as well!
Oakley MOD7 Helmet
With an integrated visor, this Oakley Helmet is the top of their range. An epic bit of kit that is sure to be the talk of the slopes this winter. Get 'em while stocks last! If you are working with a slightly smaller budget we would advise checking out the MOD1 PRO in its incredible new glitter colourway! Your skier will love it!
Ellipse Goatskin Glove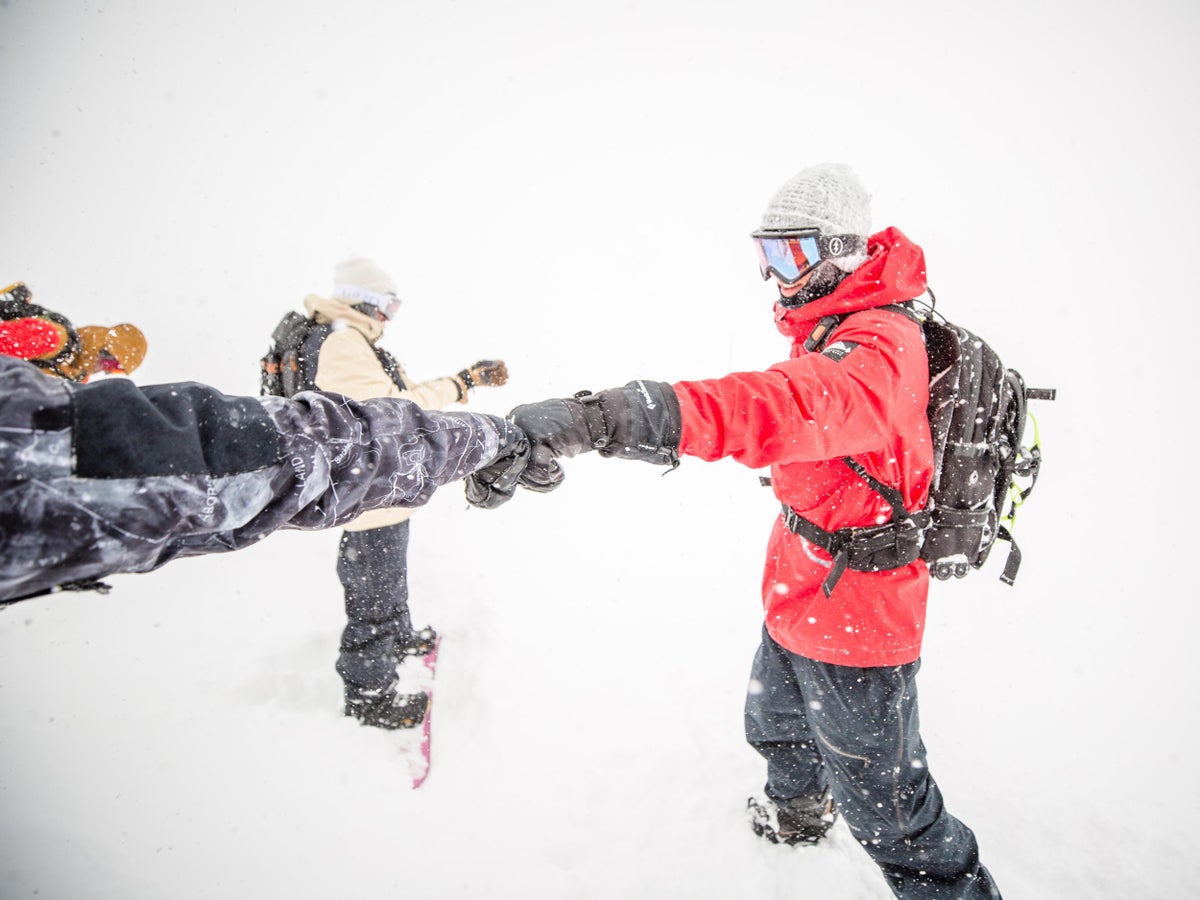 This Oakley glove is our #StaffPick for Christmas. High-performance GORE-TEX waterproof technology and supple leather are just a couple of the standout features in this Ellipse Goatskin Glove. Elastic cuffs with loop-pull Velcro® closures provide retention, and touchscreen compatibility adds additional versatility. Side hooks offer a secure fastening option when not in use and iconic Oakley branding is displayed on the top.
Snow Boots
Taking off your ski boots after a day on the slopes is such a great feeling, isn't it? Slipping into a pair of snow boots and heading to the bar or the restaurant is an even better feeling! Make sure you have them covered with a good pair of snow boots we have been really impressed by the Paninaro Omniheat from Columbia this season! They are super warm and comfortable with good grip!
Icebreaker base layer
Base layers are one of those items that people know are worth spending money on but they rarely do. The Oasis line from Icebreaker are top class when it comes to merino wool base layers. These all natural base layers will provide at least 3 days of insulation before you will need to consider washing them, this makes them the perfect gift this Chirtsmas!
Glove Savers
These are stocking stuffers that are as important as the main present under the tree! Glove savers, more like life savers! This nifty product has two clips that attach to your ski gloves. Then an elastic goes through your jacket to ensure if you drop them they don't go far. We have all seen someone drop something from a ski lift! A glove is a really awful thing to drop. This is a great gift and should be in every skier's stocking this year!
Ski Club Ireland pass
If the skier in your life is heading for the slopes in January or February why not give them a gift to help them brush-up on their skills? Our friends at the Ski Club of Ireland in Kilternan offer taster sessions as well as improver sessions that are an excellent way of getting the feel fr being back on skis!
Pay for their next pass
If you know they're heading away, as where they are going and then subtly buy their ski pass or rental gear for them! For most skiers, ski passes are one of the main expenses associated with their trip. Why not help them out and give them the pass as a gift?
Degre 7 Ski Jacket
A new brand to us Degre 7 is a high-end skiwear brand. We stock a limited range of their ski jackets and pants. We think they are the perfect balance of form and function! Why not treat your skier to a fancy new ski jacket?
Oakley Prizm Goggles
Oakley has been making the best quality eyewear for outdoor sports for decades! Treat your skier to a fresh set of Oakley Prizm goggles for the next few seasons! These will change their skiing experience completely!
An eVoucher
Let them piuck their own gift! Our vouchers never expire and can be used instore and online at greatoutdoors.ie.